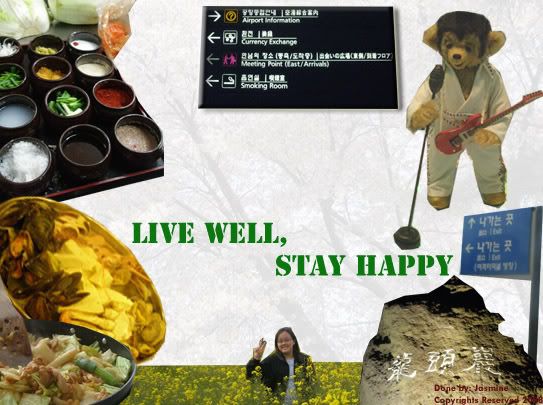 Tuesday, December 21, 2004
Hi again.
Christmas is coming but nothing special is going to happen. But I am interested in a Chinese movie which is gonna shown on Christmas. It is an old movie by Stephen Chow but I like it very much. Watch it umpteen times but never get bored with it.
Watched Lover Undercover 2 yesterday. Recorded show as I am not free that day. Not as nice as Part 1. But never mind...still very cute.
Watched The Incredibles...Very nice and funny too. I like Zack which is so cute. Jack-Jack 's special power however sucks...coz it is turning into a red demon. Really ugly... Show ended with an enemy from underground. Maybe there is a Part 2 :)

Simplicity is Freedom.

created my post at 10:46 AM

Thursday, December 09, 2004
Uhmmm....December !!
I just watched the Love Undercover last weekend. It was very nice...And Channel 8 is going to show the sequel, Love Undercover 2, on Dec 19. Yeah.....can't wait to watch it..
So....who I hope can win the Star Awards 2004? For male...Edmund Chen....and female...Huang Biren...Yeah!!!
And....I watched Amazing Race today...luckily....it is a non-elimination round...So that Grandpa and Grandma still in...Happy for them....but I think they can't cope with the stuff...later on...Anyway....Senegal....also very "suck". Poor traffic....no one speaks English....feel sorry for the competitors..
Thats all.

Simplicity is Freedom.

created my post at 1:57 AM