Friday, June 29, 2007
My favourite:!

Simplicity is Freedom.

created my post at 5:51 PM

Thursday, June 21, 2007
Trip to first stop: Suzhou (Part 2)
Continuing from my last post, after a visit to a few gardens, we had our very first meal in China. Well, it was a bit uncomfortable to eat dishes that look and taste weird. But how bad can it be? I did manage to accept 3 to 4 dishes out of the 7 or 8 dishes they served. All our lunchies and dinners are at restaurants, so the food was already quite "high-standard". I can't imagine having food at a sidewalk stall instead.
There was a visit to the famous "Han Shan Shi" (temple) and ended off with a boat trip this river (haha, i don't remember the name). There are people staying just beside the river. This is where their water is from for cooking and washing. The next morning, we headed off to our next stop: Wuxi after visiting the famous Silk factory.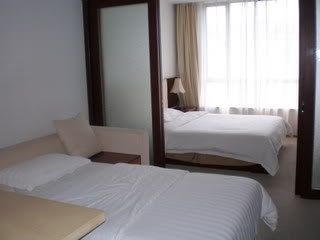 - My first hotel room at Suzhou
- A wine storeroom?
- Oriental buildings that you can't find in Singapore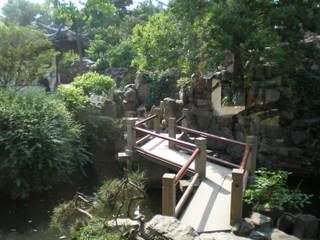 - The rich people will walked across this 'crooked' bridge when they believed that spirits are following them.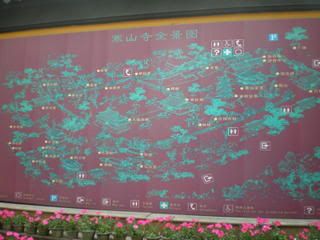 - Wow! How big is "Han Shan Shi"
- One of structures in the temple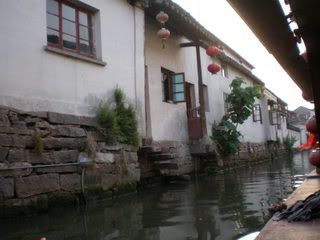 - People living beside the river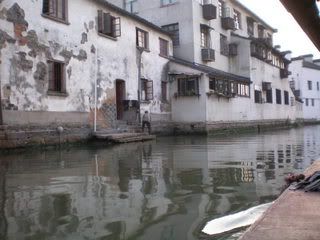 - Doing washing beside the river
- You can often see these little mini trams moving along the shopping street.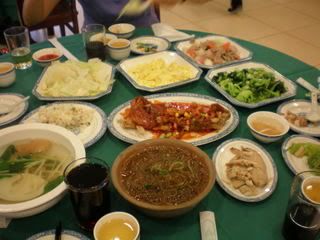 - Our last lunchie at the restaurant located in the Silk factory

Simplicity is Freedom.

created my post at 9:18 PM

Saturday, June 09, 2007
Trip to first stop: Suzhou (Part 1)
Suzhou is really a beautiful place with many gardens and houses that were owned by rich officers back in the previous dynasties. Now, they are open for public access. Of course, some of the structures already undergone renovation. Overall, this is a city with nice scenery and comparable to Shanghai.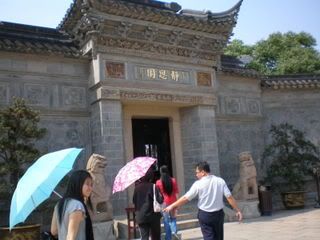 - Entrance of the park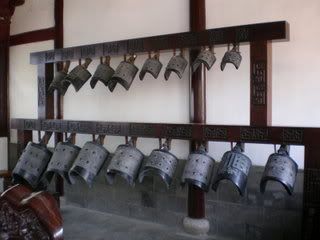 - Rows of bells found in one of the shelters in the garden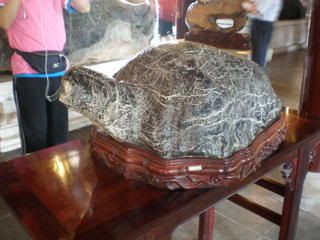 - Isn't this stone looks like a turtle?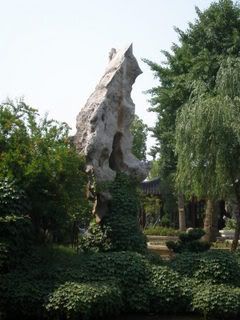 - Stones, big or small, can be found here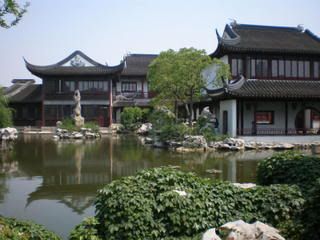 - Beautiful Landscape everywhere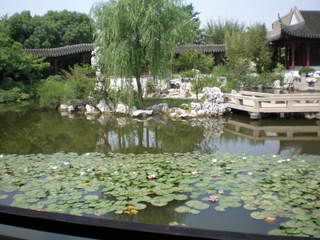 - Though in early summer, we can still see lotus in the small river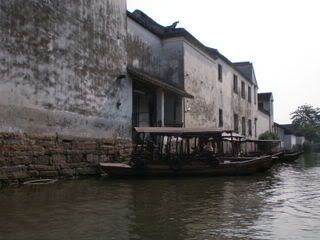 - Took a boat out of Jing Xi Yuan

Simplicity is Freedom.

created my post at 6:17 PM

Is 1.30am now...finally I completed amending my blogskin. I have taken a long time tonite to select a suitable skin for my blog. The main reason is I need a blog which is simple and allow me to add my own images. As you can see on my new blogskin, I have designed my blog image with 2 photos. The pictures were taken by me at my trip to China. I will be showcasing some of my photos taken in China in my next post. Do keep a lookout of it!

Simplicity is Freedom.

created my post at 1:29 AM