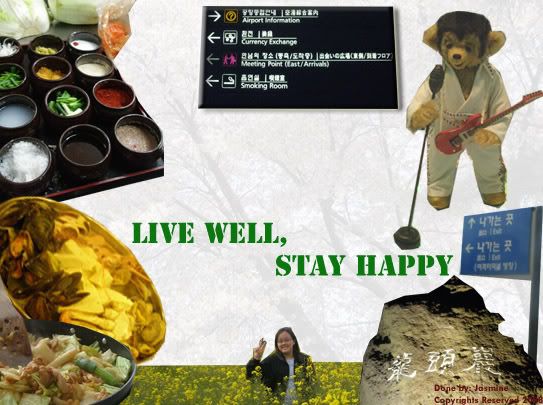 Sunday, September 03, 2006
Yesterday went to Expo for a squeeze...yup...human squeeze.At first, I was looking for the Fujifilm F30. After asking 5 salespersons, walked around the 3 halls, looked at the floor plan, I can't find fujifilm. Since my legs were so tired, I browsed thru all the brochures collected and decided to make a choice between Canon or Olympus digital camera.
Ok..Canon is expensive, but of course is the World's best digital camera brand yearly. Olympus, there is a promotion of $399 of a new model, FE-190, 6 megapixel basic compact camera with a slim body. Canon Ixus 60 is selling at $529 which was the other one I did considered.
In the end, I chose to get olympus FE-190 rather than Ixus 60. Reason is simple. It is cheap and I was broke. Might as well settle with a simple camera instead.
Although olympus used up battery fast, this package comes with a spare battery. I have also chosen to opt out the free 512mb no-branded mp3 player for an upgrade of the free 512mb xD card to 1 GB card. Bugger storage is just better than having another mp3 player, isn't it?

Simplicity is Freedom.

created my post at 5:05 PM