Sunday, August 31, 2008
Went to the Comex show this evening. As compared to my other previous visits, i bought lesser stuff..should i say cheaper stuff? haha...well..as least i remember i had bought my expensive Sony DVD recorder in the IT show in June. My harvest for today are:
-Comex Show-
Audio-Technical Earphones: $60
Linksys USB wireless adapter: $35
-Marina Square-
A pair of pants from DP: $73(after a 15% discount)
A small pouch from Wallet Shop: $?(sry, not disclosing the amount as is meant to be given to someone tml)
Overall, only spent less than $200. At first, I wanted to have my dinner at Marina Sq. Checked the time...is 7.30pm. I wanted to try out the earphones and thus decided to catch a bus ride home instead. So, in the end, I headed for home on my 1 hour bus trip. Back at my local hawker centre, bought a packet of chicken rice home. Just costs $2.50 only and is much cheaper then to have my dinner at Marina Square.
Just watched the TV Premiere of Tears of the Sun on HD5. (not exactly premiere for me as I watched it before on AXN last time). I like to watch Bruce Willis in that show ;P

Simplicity is Freedom.

created my post at 1:16 AM

Thursday, August 28, 2008
Last weekend, I have attended the Singapore Fireworks Celebrations 2008 at the Marina Bay held on Fri and Sat. For Fri, it is by France - "French Romance" and Sat is by Korea - "Korean Fantasia". For previous sessions, I have enjoyed "free but limited" fireworks at Esplanade area or near the Merlion area. But this year, I bought ticket for the Sat session to enjoy full view of fireworks and accompanying music. The show was spectacular, although there was some drizzling rain.
Taken some photos on Fri.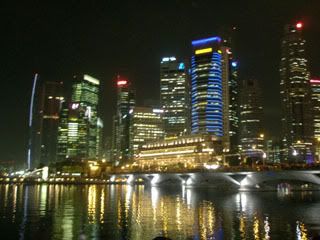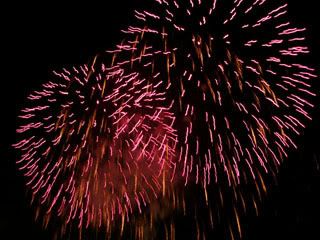 A video captured by me for the Saturday performance:

Simplicity is Freedom.

created my post at 12:33 AM

Sunday, August 24, 2008
S***, yesterday my computer accidentally got some trojan and started acting crazy. Though my Norton Internet security did prompted me that it has blocked all the possible remote accesses, my PC starts to create some hacker programs in my C: drive. As I have some impt stuff in my desktop, I could not format my computer immediately. Luckily, after consulting a few people, I am glad that I could do some backup of my files using safe mode. Phew! I have just started formatting my computer. By today, the basic stuff should up and running. Programs shall be installed in my PCs as and when I require them.
My korean lesson Lvl 2 is starting soon on coming Tues. Is been more than a month since I have touched on my korean since my last lesson ended in end-July. Oh man! I have to go and revise thru wat I have studied in my last course. Haha...but i guess i will be more interested in the Olympics closing ceremony at 8pm today.

Simplicity is Freedom.

created my post at 4:57 PM

Tuesday, August 19, 2008
Its been some time since I last blogged. I was so busy until i dunno wat i am busy of.. I only have 3 - 4 hours of free-time every weekday..just enough for bathing, dinner, abit of TV and facebook...then time to sleep. In the end, I practically did not do anything over a week. Since i onli left weekends, my time are just spent on TV. Recently, because of the Olympics games, there are so many sports channels to enjoy on.
Update of the bday prezzies i have received this year, i got shopping vouchers, adidas shoulder bag, a Kor-Eng dictionary, necklance and a cow monument, notebook, chocolates and a hongbao.
For July, it was OT and OT...I hope that for this later part of the year, i have better time to enjoy myself. I have not even played any computer games for a long time!

Simplicity is Freedom.

created my post at 12:21 PM