Wednesday, August 19, 2009
Last Saturday, after attending a colleague's baby boy birthday party in the afternoon, took a free ride via my colleague's fiance's car to the city. Helped a colleague choose her groceries for cheesecake-making at Bugis Cold Storage. I have no specific plans for the day, thus after bidding farewell to the cheesecake novice cook, I walked to Suntec City to choose a gift for my penpal. I also visited an on-going weekend Anime Toys and Comic Convention at Suntec City. A lot of people, mainly youngsters, were around. Some of them dressed like some online games or anime characters and I tried to take some photos of them.
Yes, my penpal visited Singapore on 13 August for 6 days with her parents but I did not manage to contact her via email until she arrived. As we do not correspond frequently via email due to work commitment, it normally takes weeks before we reply one another. I was worried that she did not receive my email and lose the golden chance to meet her for the first time.
Luckily, she did eventually contacted me via email on Friday night and quoted me her hotel number to contact her the next morning. I woke up late on Saturday and did not manage to call her. Though I quoted my mobile number to her and ask her to sms me, I found out from her later that she don't know that the number I quoted was my mobile number and she don't know "sms" refer to what she called "texting". So mis-communication hahaha..
Anyway, since I did not manage to contact her on Saturday, left a couple of voice mail and I continued my Sat exploration at Ion Orchard. I still can't contact my penpal by 9+pm and therefore left for home. However, I received her email that night. She was sorry about not able to take my calls but I was quite apologetic as well since I should have thought that she will leave hotel early for more excursion. She asked me to call her asap if I saw her email and I really did that at about 10.30pm...around the time I got home and saw her email.
Luckily, she was not asleep and it was kind of a refreshing feeling to hear her voice over the phone. We tried to arrange a meeting on Sunday morning as she told me that she is leaving for Bintan in the afternoon and going back to Korea straight after returning from Bintan. So, that was the last chance I can meet her. I pro-actively requested to meet together for breakfast and she agreed. One interesting thing was I actually intended to put down the phone after we decided the time to meet and she suddenly told me maybe I should know what she will be wearing. Haha...okay, then I realised "oh yah, I don't know how she looks like". By the way, I have not even seen a photo of her before.
I woke up pretty early on Sunday to meet her at the hotel lobby at 9am. Was late by 5 minutes because I made a last minute decision to buy Ya Kun Kaya for her. I wonder if it is a bit impolite for me to be late? (coz, her parents are waiting together with her at the lobby just to meet me too) So, I kind of felt embarrassed. We just exchanged handshakes. Okay, I heard Esther telling her parents that we are going out for breakfast in Korean and her parents just told me "nice meeting you" "have a good time" and the parents went back to their hotel.
So Esther and I walked along Orchard and I asked her preference for breakfast. She does not have any idea and I brought her to Burger King instead and suggested to treat her breakfast. She knew my birthday just over and actually bought a gift for me. Well, it a mini-album by 2NE1, a girl group famously known as female Big Bang under YG Entertainment. I also gave her the gifts that I bought for her, a wrapped-up gift box with mug and coaster, and the Ya Kun Kaya. It was quite funny coz I told her i realised there is Ya Kun in South Korea too, just that I don't know how many outlets are there. But, I guess it is much cheaper to buy kaya in Singapore than in Korea isn't it?
- Took some photos of the album content at home
I can't really quote all the stuff we chatted in the next one and a half hours here. But some interesting stuff I learn from her was her dad was surprised that Singaporeans like to wear watches whereby Koreans normally use cellphones to check time or look at the wall clock. Her mum loved the greenery and cleanliness in Singapore which I don't really agree on the greenery portion. Why? Coz I thought Korea, especially in rural areas, have even more variety of flowers. She asked me if I like Korean guys and she say she can introduce friends to me. But I find it a bit amusing coz she herself admits that whatever K-dramas portray, it definitely does not means that all Korean guys are that "devoted". Anyway, she herself prefers korean guys, that's for sure thought she heard that Singaporean guys are devoted to their wife. Urh...I did not agree with that because I think it depends on the individual. It was regretting that it was a short meeting for us but it is definitely a first step for me to meet someone new for the first time.

Simplicity is Freedom.

created my post at 12:12 AM

Tuesday, August 04, 2009
Know what I got for my birthday? I have requested a headphone from my friends. They are given a task..find the a good headphone for me. Brand no preference, color white coz I never really got a white one before. But overall, as long as it is not an in-ear type or clip-on type, I am okay. So after all the google-ing and asking around friends, I guess my friends did find some decent headphone for me arh..haha..I think I will need to get a good MP3 player to complement with my new headphone LoL...
Want to know how it looks like? See pic below: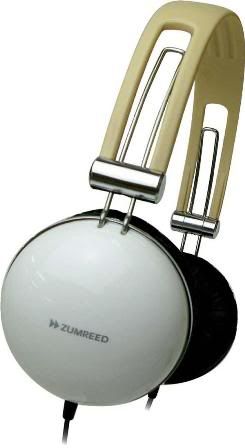 As I already got my ideal gift, I only told my collegues to get me some shopping vouchers for birthday, be it for buying new clothes or some stuff at the CapitalLand Malls. So a bit voucher-rich now, haha.

Simplicity is Freedom.

created my post at 10:50 PM