Saturday, March 17, 2007
Last weekend, there was the annual IT Show held at Suntec City. Although I had a lot of items in my wishlist:- PS 3, laptop, DVD HDD recorder... I can only "see" and didn't buy any. Luckily, I still bought something :Norton Internet Security 2007: at $65 that day. I think the only difference for this visit was that my dear cousin attached in Wuxi, was not around with me. She was always the one who joined me in my IT ahows' visits most of the time. Never mind, there is still one more coming up, SITEX show which is in Sept as usual. She will be back by then.
Recently, I am watching the TVB drama, When Rules Turn Loose...all folks, if you dunno when this drama is shown, it is on every Mon - Fri, 8pm, CH 55.(exclusive for Cable TV think-alike) Unfortunately, for the CH 55 9pm show, I have completed the drama three months ago....so not watching it again P.S. but I can tell you it is an excellent show!. Therefore, I am watching channel 8, "Miracles" at 9pm slot instead.
I am starting to install my Norton IS now...haven got the time to do it since I purchased it last week...
Enjoy this! One of my favourite dances on "So you think you can Dance"

Simplicity is Freedom.

created my post at 2:58 PM

Sunday, March 11, 2007
After almost a 3 months M.I.A (missing-in-action) period, I am finally back here with my 1st post in 2007. wow...that's long! With a brand new start, I changed my blogskin to a simpler one (available in blogger deafult template) and resizing the images. I didn't really touch my PC for some time e.g. my sis was sitting on it every nite, my eyes are stuck on the cable TV...haha...
Recently, I just finished watching a Korean Drama (seodongyo - Swee Potato Boy) on cable which I didn't manage to catch the earlier half of the series as it already started before I subscribed cable tv. Other TVB dramas that I completed recently including "Always Ready" and "Under the canopy of Love". Is really worthwhile paying ard $33/mth for so many dramas, isn't it?
During New Year, there was so much fun too. Had quite a few sumptous dinners and went to the Sentosa Flowers 2007 exhibition during my long break from work. Attached below are some pictures I have taken at Sentosa.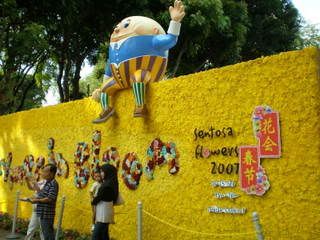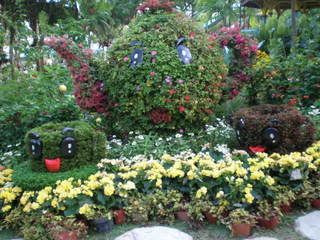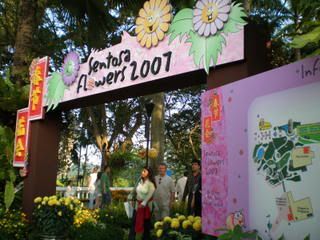 Labels: New Year

Simplicity is Freedom.

created my post at 4:43 PM