Saturday, March 25, 2006
Photos of my beloved Bugsy who is sick but still so cute :)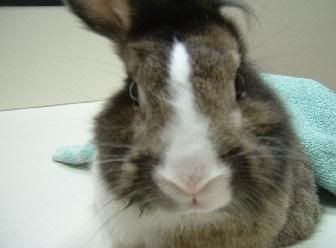 A message dedicated to Bugsy:
Bugsy, please get well soon. I would not want to bring you to any vet for the fourth time and please start to eat and poo!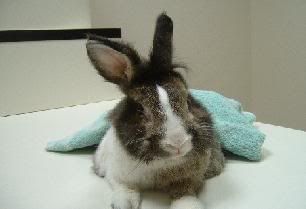 This week was a hectic week...visting Bugsy at the hospital, brought it to a new vet for examination today....and found a new problem. Bugsy got dental problem. So sad to know that he had to undergo a new surgery again...just a week before, it just had one for bladder sands. I do hope that after these surgeries and vet visits, it can regain its appetite and start gaining weight back.
Go Go Bugsy~

Simplicity is Freedom.

created my post at 11:00 PM

After the budget terminal tour, my sis who complained all the way...said she going to meet her friends...went off quickly to Somerset. Me and my mum, was quite of lack of ideas where to go next...so ended up taking the train home.
Half-way along the ride, I thought of the 30% off Disney on Ice tix...so I suggested rushing to Indoor Stadium from Kallang MRT for the 3.30pm show. We are late for abt 15mins...so missed the starting part...Finding Nemo. That was a pity :( I love Finding Nemo!
ok...but we do enjoy the rest of the show.. lot of different characters skating around the ice rink...Beauty and the Beast, Aladdin and Jasmine, Mulan, Pumba and Timon, Simba and Nala, Pinochio, Incredibles etc. Some characters do have a few hiccups..example..Incredible Zack who didn't have two successful spins in all. The female skaters actually perform much better shating than the guy skaters.
After the show, we boarded a bus at the nearest bus stop...half-way through we changed bus and ended going to Junction 8 for dinner. Surprisingly, me and my mum went to eat at Cafe Cartel...and my sis who just finished hanging out with her friends, came to join us. I find the food ok...too expensive for a normal dish. My mum said her steak was not really good...but coz hers was half-done...not medium rare...so the meat was a bit hard.
Lastly, after the meal, my mum was "suddenly" interested with the Singtel retailer shop on the 2nd storey...just directly above Cafe Cartel. Ended getting a free and new Sony Ericsson K600i since contract is over 21mths. It is a 3G phone and has camera, video, and FM radio capabilities. Too bad, no memory stick for extra expansion. A tired day for last Saturday..but it was definitely a fruitful day!
Photos that I have taken at Disney on Ice: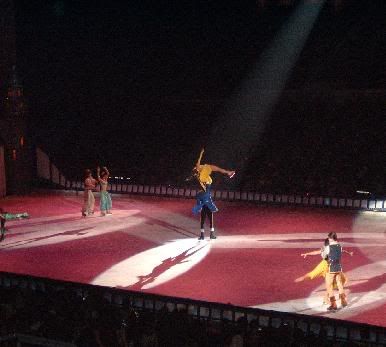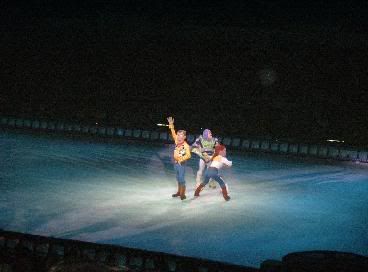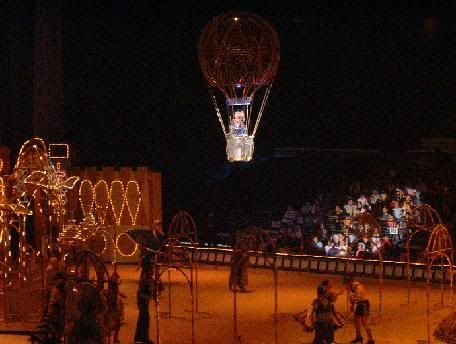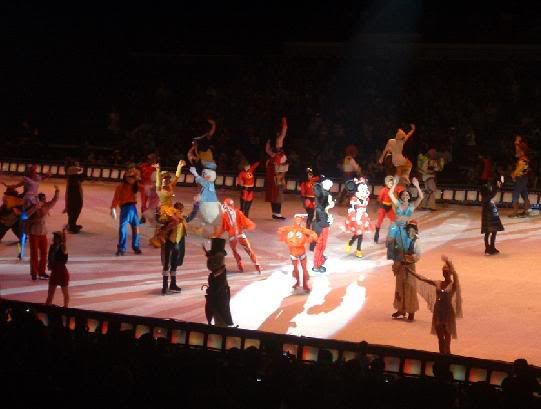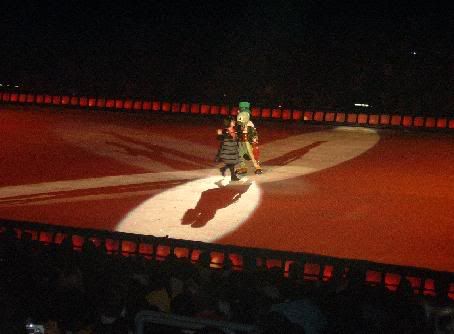 Simplicity is Freedom.

created my post at 10:38 PM

Part 2...Pictures for Budget Terminal!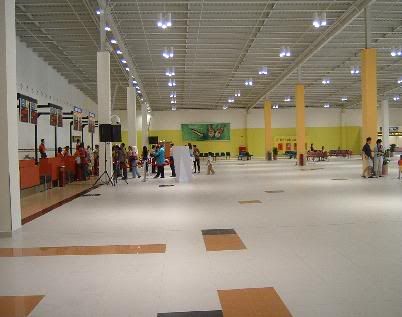 1. main lobby, to register ( spacious...but no seats )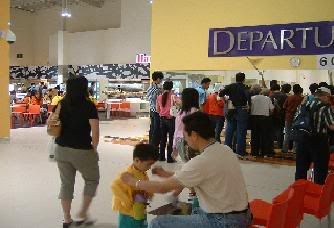 2. Departure entrance...beside it is a Hans outlet which started its biz already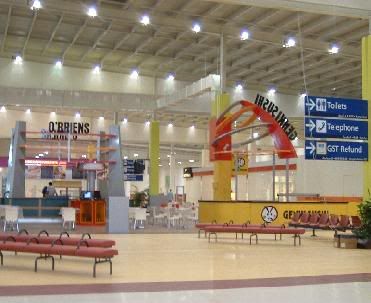 3. Stalls within the waiting area
4. A Tiger Airways plane spotted at the departure gate

Simplicity is Freedom.

created my post at 9:59 PM

Sunday, March 19, 2006
This is a nice video I have found today. Beautiful song with nice, perfect triple loops figure skating. Enjoy :)
http://www.youtube.com/watch?v=If2rAfhbumY&search=disney%20%20on%20ice

Simplicity is Freedom.

created my post at 12:43 AM

Today it was a super busy and fun-packed day for me. I was out from home at about 10.30pm and only back at home at 9.30pm. U can say that it was a Saturday schedule which it would not happen often or at all normally....ok..
At 10.30am, my mum, my sis and me set off to ICA to get my sis replace her lost IC. Along my way, I was enjoying my PSP HSG game and finally won the last 'Bronze" game to promote to 'Silver'. It was my 4+ tries and spent about 3 months to finally win that. There are now more items to be won/obtained such as Royal Guard Uniform, Sports Glasses, female blazer etc. However, I am sure it is even harder to promote to Gold now...
There were a lot of people going there to apply passports. But our queue was fast.....about 30min wait. The procedure was easy and quick. After we finished everything, we left Lavender MRT at about 12.30pm. From there, we headed to Changi Airport for the Budget Terminal Preview Visit. There were some other people there to visit, but not crowded as there were constantly guides who conduct tours every 10mins or so. We were shown from the Check-in and Departure hall process, Waiting Area, Shops (under construction), boarding area and arrival hall / process.
At the end of the tour, we were given a small bottle of S'pore made water - NewWater and a small packet of Oreos cookies.....
To be continued...................

Simplicity is Freedom.

created my post at 12:21 AM