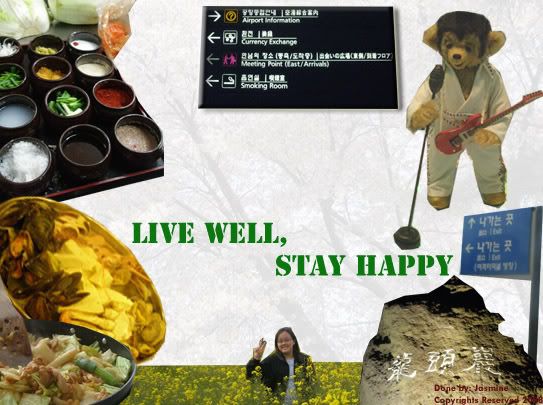 Sunday, September 28, 2008
Coming to an end of September. The only thing I can remind myself of is to stay healthy. Why? Had persistent cough for some time before having some bowel problems thereafter.
So what did i basically do for September? Hmm...the only memorable thing of the month is winning a pair of tickets to Amber Lounge Singapore. However, it was a bit disappointing as I did not see any racers. Even then, only saw local celebs like Flying Dutchman and Benedict Goh :( Not my cup of tea. I was thinking, should have a TV there to broadcast some F1 matches, but none. So, I don't feel any F1 fever in the club. So, how to define it as an official F1 race party?
Currently, the next thing in my mind is to see the Singapore Motorshow 2008 by 5 Oct. I have been to the one held last year and i hope to enjoy it this year too.

Simplicity is Freedom.

created my post at 2:57 PM